Jute fashion bags make fashion an Eco-Friendly affair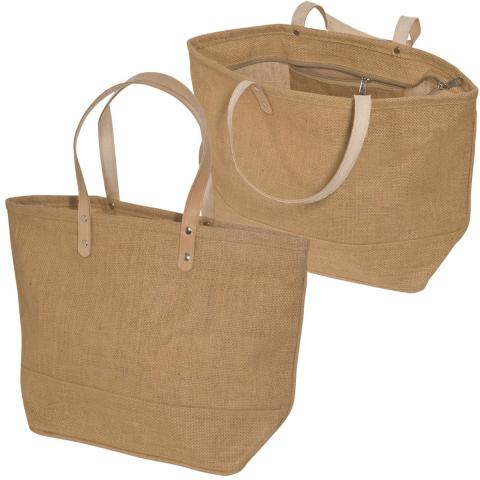 Jute bags are everywhere these days. Even fashion shows and showstoppers are using jute bags to promote climate and environment health and create mass awareness at an international platform. We at Jute Planets manufacture various stylish fashion Jute bags to accommodate the growing needs of the customers worldwide. We have a huge variety and deal with international brands at wholesale rateswhilemaintaining excellent quality and chosen designer styles especially styled by our qualified and creative fashion jutebags designers. Here is how our Jute fashion bags make fashion an eco-friendly affair with all the glitz and glamour of the fashion world.
Jute fashion bags are fashioned from Jute which is a natural substance of providing fibre and thread to make bags. Jute plants are commonly found in the wetland on the Indian soil amongst other countries where rainwater is ample. The grown Jute plants require neither many fertilizers nor chemicals for growth. All the plants are grown naturally in an eco-friendly manner and the fibre obtained from these plants are also obtained in an environment-friendly way.
The fibre obtained from the plants are sorted by our specialists and only the best quality fibres make its way into the processing machines. From there, the threads are woven into jute fabric and these fabrics are then sent for further approval to the professionals before being sent into the manufacturing machines for manufacturing jute fashion bags.
All our machineryare eco-friendly and non-hazardous in nature which further contributes to our cause, vision, and mission as aneco-friendly jute bag manufacturer. We make sure that the chemicals used are all organic in nature and safe for both the environment and the people who will be using the bags.
Our jute fashion bags are also safe for the use of children and you can match your child's attire in an eco-friendly manner with our jute fashion bags. The bags are organic and breathable and are also light in weight and hence perfect for children to carry along. Also, along with different styles that we will have alook at, later on, the bags are available in small sizes perfect for the children to carry their things.
Our Jute Fashion bags range from fancy to printed and designer jute bags. These bags are shaped in both small and res sizes. Our fashion jute bags are designed in pouch-shaped bags with overlapping flaps to ensure a secured and zipped mouth of the bag where theflaps make sure to hide the zip and give the bags an excellent look.
We also manufacture half-moon shaped jute fashion bags. These bags are designed like the crescent moon and the flaps are small compared to the bag size. The flaps are created in a way so as to compliment the crescent-shaped design of the bag while covering the opening of the bag safely and artistically. These are usually shoulder bags and the straps are parallel to each other. You can adjust the straps and make the bag longer or shorter according to your fancy. Some of these bags are also available with fixed shoulder length straps. The rounded design of the shoulder straps adds more elegance and fashion to the jute fashion bags.
We also have a printed range of Jute fashion bags in several sizes. These fashion bags are multi-purpose bags and can be used as an accessory with your look or as a shopping bag. The prints are done by printing machines and you can take your pick from multiple printed designs starting from geometric patterns to floral designs and so on. We also have printed jute fashion bag with printed animals and texts to raise awareness regarding forests, and wildlife and other animals.
All our fashion bags are manufactured, packed, shipped and delivered maintainingthe eco-friendly terms. We assure the best quality and design of the fashion bags. The colour palette of our printed and coloured fashion bags are varied and you can take a pic of as many different shades as you fancy and want.
You can set-up an appointment with our executives and at your convenience and give us your customization details. The price range of our jute fashion bags are absolutely reasonable and even for customized products,we have an affordable price range along with discounts and benefits such as free storage facilities for a stipulated time period, door-step delivery and immediate returns and refunds if needed. We accept both cash and card payments, or you can choose to pay online as well, using payment applications.
Our bio-degradable fashion bags have been seen many famous fashion ramps and on celebrities as well. The natural and low-carbon jute fashion bags ensure that fashion reins an eco-friendly affair without you having to compromise on your fashion. The bags are anti-allergic forboth you and the environment. Contact Jute Planet for more information including order placements.
By

pranabadmin

Wed, 03/17/2021 - 18:46

17
Jute Bags, Plastic Bags, Ocean, Ecosystems