Make a Business Sustainable - Choose Jute Products
Choosing Jute products makes a business more sustainable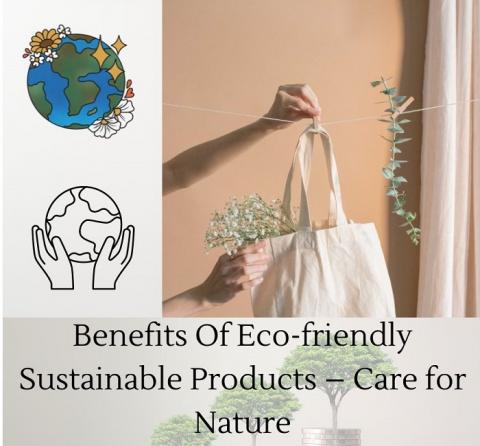 In this era of global warming and related pollution, the term 'sustainability' stands tall. There should be a moral value that defines the ethics of an organization when it comes to being ethically sourced/made, environment-friendly, plastic-free, etc. In addition to the social accountability that every company must have, the recognition that adopting sustainability can positively impact the success of any business. No matter whether a business stands as a small-scale or large-scale company, or what they do.
Why You Should Go Behind Sustainability Tag
Does 'Sustainability' matter?
Yes, they do! By making an effort to be more environmentally friendly throughout the product development, manufacturing, and delivery processes, you can increase your client base, keep the ones you already have & feel good about your actions.
You may start your road toward sustainability by making a few basic changes in your small business now. The process of adopting more sustainable practices doesn't have to cause a significant issue.
Why Jute Bags or Other Jute Products?
Since jute fibre is a renewable resource, it can be regularly cultivated and harvested without causing soil degradation or requiring toxic pesticides and fertilizers. We can reduce the quantity of plastic trash that causes severe environmental pollution by switching to eco-friendly jute bags or other jute-based products - safeguarding the environment and wildlife. As a result, several individuals are switching to environmentally friendly substitutes, like jute bags, to lessen their carbon footprint and safeguard the environment.
So, you can imagine the sustainability of jute bags and other products with the upper-mentioned topic.
Invest In Sustainable Jute Promotional Products
Whether gifting your staff or advertising your company at an event, custom-printed jute bags or other gifts that you give away can be environmentally friendly and sustainable.
Promotional items are notorious for being wasteful - specifically when produced with toxic materials like plastic. That's why using jute bags can be the best idea. It is currently one of the best methods to raise brand awareness, corporate gifts, trade exhibitions, and PR campaigns. You now have the chance to demonstrate your environmental credentials and awareness to potential clients and customers by choosing environmentally friendly promotional materials.
Switch To Eco-Friendly Jute Packaging
Aside from products, the packaging that has been used to pack products is the most straightforward way to demonstrate environmental credentials to buyers. If it's appropriate, it will be their first interaction with a brand and concrete proof of sustainable business practice.
If you are a small business owner or big brand that distributes physical goods and ships them to the customer's home, you can use jute packaging items like jute twine rope, hessian cloth, hessian sacking bags etc. Start by eliminating harmful material like plastic that will end up in the trash (as well as craft papers). Then make any necessary substitutions to eco-friendly materials like jute. Where appropriate, you can choose organic cotton pouches & jute drawstring bags.
These significantly eco-friendlier packaging solutions not only meet the public's growing need for businesses to be more sustainable, but they are also typically of higher quality and reusable, giving your customers an even better overall experience.
Source Sustainable Jute Bags
At Param Jute Products, we provide eco-friendly jute bags in custom forms. We also manufacture and export jute packaging items like jute rope, hessian cloth, burlap sacks, etc in bulk.
By

pranabadmin

Wed, 05/24/2023 - 18:13

17
Jute Bags, Plastic Bags, Ocean, Ecosystems