Jute Trade Show Bags - Your Preferred Choice for Upcoming Events
Jute trade show bags manufacturer in Kolkata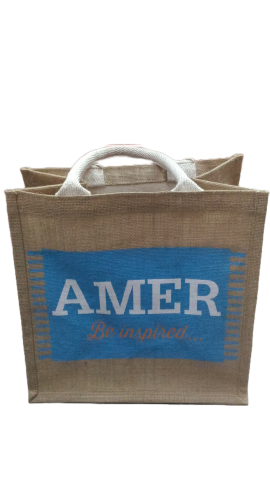 Trade shows or exhibitions can be a terrific method to generate leads, close deals and spread the word about your company. It doesn't matter what you do - you can be a manufacturer, a wholesaler, or an independent service provider – a trade show is sure to benefit you.
Businesses attending trade exhibitions often use giveaways or promotional gifts as a form of communication. They use items like key rings, souvenirs, customised mugs, pens etc to distribute among delegates. Although each of these products is a great choice, the majority of them don't have a long lifespan. You need to offer long-lasting items to visitors of your booth.
Then What? Our answer is to go for bags – Reusable Trade Show bags!
Trade Show Bags are the best promotional goods to make use of. Reusable printed trade show bags are an effective marketing tool to draw customers to your booth and spread positive significance throughout your organization and brand.
Now the question is, there is a plethora of fabric or material available in the market which can be used for making Reusable trade show bags. Which material would be best? Well, if you want your trade show bags to be reusable and eco-friendly at the same time, it can be a wise decision to choose Jute bags.
A branded jute bag as a Trade Show Bag is very helpful to distribute as a gift during a trade show. For instance, the user can carry it everywhere and fill it with personal items and other promotional items without feeling too heavy. After all, the bag fits neatly on the shoulder too! Additionally, being exceptionally sturdy, it's nothing to worry about wear or tear.
Regarding environmental friendliness, everyone knows that Jute bags are the best option to lower pollution. Therefore, even if someone discards these bags, they would eventually break down and contribute to soil fertilisation - they wouldn't pollute anything.
Even after the trade show is over, the receiver can use these bags for their daily activities like shopping etc. Without their knowledge, unwillingly they will do the marketing of your brand in different areas they go – a passive yet silent promotional activity that will end up
beneficial for you!
In your next event at the trade show, do not forget to attend with jute trade show bags for standing out among competitors, developing goodwill among your visitors & creating a brand image.
By

pranabadmin

Fri, 01/27/2023 - 18:03

17
Jute Bags, Plastic Bags, Ocean, Ecosystems